Called – to – Serve
Social Concerns Ministry
Stewardship starts in the heart and the home. When it flourishes, it spreads to the parish, the community and the world. Nurturing this endeavor already takes place in many aspects at St Therese... by assisting with communication and engaging parishioners, Called-to-Serve supports current charity efforts at St Therese and will assist in incorporating and developing additional efforts where needed. Called-to-Serve is not a group you need to "join"…it is you and me, Christians, focusing and answering our call at Baptism, of Social Ministry - to foster (in ourselves and others) spirituality, virtues, and works of mercy, as well as learn and practice Catholic disciplines and teachings on the welfare and justice for our fellow man.
All Registration/Signups/Details/Donation Lists/Your Ideas/Q's: WeAreCalledToServe@gmail.com
Homeless Men's Night Shelter & Services
(Catholic Charities – La Posada de Guadalupe)

Provide/Prep/Serve/Visit - Dinner Every 3rd Sunday for the 50 residents, Feb 17, Mar 17, Apr 21, May 19, Jun 16 (Father's Day), etc. Click here to see Flyer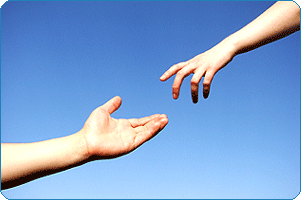 Rachel's – Homeless Women's Day Shelter & Services (Catholic Charities)
10:15am - 12:45pm
We provide, prep & serve hot lunch for 60. Carpool from St Therese
Thursdays:Every 2nd & 4th Thursday)
We pickup hot lunch from St Vincent de Paul, deliver & serve 60. Carpool from St Therese
Holy Water Blessings - 10:25 am – Everyone Welcome!
Blessing over food and those serving and visiting with the women
Camp Elliott



Every 3rd Tuesdays - 8:30 am - 12:00 pm
If you are so "called" - and available, consider joining or starting a group to plan and support the above opportunities... for example, on Fridays 8:45-11:30 after morning Mass, we meet in the Parish Center for Planning/Preparation, Fellowship, Prayer, Reflection, Bible Study, and Education. If you would like to get more involved, e-mail or call Jo.
Please contact Jo Fischer if you have questions: 858.481.3347 or